As an actor I love to work on foreign film sets. It resonates strongly with my adventurous side. In my latest shows I've starred with Alexander Skarsgård, Nicholas Braun and August Diehl in the Peabody Award nominated series Documentary Now! (IFC), and played opposite lead actress Deborah Ayorinde in the new drama series Riches (Amazon). Other recent productions include FBI International (CBS) and Polish WWII series Ludzie i Bogwie (TVP). For international requests please contact my London based talent agency, MAG MEDIA ARTISTS GROUP UK
"I did not have a sexual relationship with that woman..."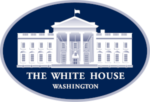 In 2007 Bill Clinton's infamous denial appeared as footage in an episode of the US series 'Cold Case'. It had to be dubbed in German. That was my chance to break into the biz. Up until 2018 I had lip-synced over 500 roles in international big hit movies and series such as Transformers, The Dark Knight Rises, Assassin's Creed, Private Practice or House of Cards.
As a voice over artist I love to record commercials, image and product films, documentaries and radio shows. Customers that book me are Donkervoort, Hublot, tink, Google, Volkswagen, Daimler, Hapag Lloyd.